Matthew M. Thomas

Read Time: 5 mins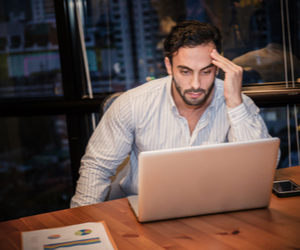 Frank came to me and told me that he had "downsized" his bookkeeper. She hadn't balanced the checkbook more than once a year in who knows how long. And there were a lot of checkbooks. You see, Frank ran a nonprofit and his board had, long ago, been worried about the stability of banks, so they'd invested about $100,000 in pretty much every bank in town to stay under the FDIC limit at the time. The monthly financial reports for their 7-figure nonprofit were about 50 pages thick, and despite that no one could really tell how much they really had, or where they were headed. Spreadsheets upon spreadsheets were used to analyze and distribute financial information, but none of it was clear – and some of it was inaccurate.
Full of financial frustration, Frank came to me with three main questions:
Can you help us see what we have, and where we are going?
Can you simplify our system?
Can you lower our overall cost of financial operations?
And we did.
Frank's problem, though perhaps extreme, isn't rare. Financial frustration happens in business, government, nonprofit, and even in corporate settings. The fact is that most of the underlying challenges that cause financial frustration also cause other business measurement problems. It turns out that numbers are numbers, whether dollar signs are on them or not.
Why We Want Our Numbers to be Right
Leaders with "number problems" typically have one or more of six motivations for wanting them to be right: