Matthew M. Thomas

Read Time: 3 mins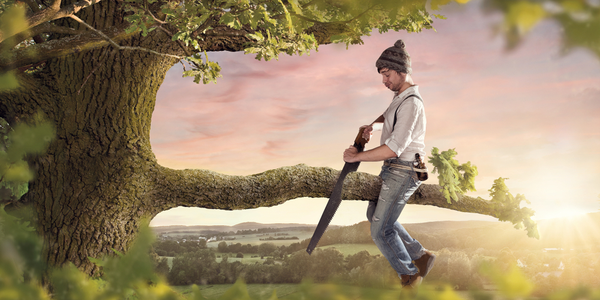 TV Sitcoms are full of people making bad decisions to humorous effect. Often, people in sitcoms either just react and do something completely ridiculous, or they make tortuous decisions based on rigid thinking and false assumptions that end up creating irony, comedy, conflict, or all three. Whether it's Sheldon Cooper driving without a license at Penny's insistence, or Homer Simpson framing Marge for a DUI, bad decision-making processes end up with unexpected results. Thankfully, in sitcoms, these decisions are usually wrapped up in 21 minutes (plus ads). Nevertheless, in real life, poor process leads to poor decisions that often don't have such an easy resolution.
I believe that clear process leads to better decisions. Unclear and inconsistent process leads to unclear and inconsistent decisions that can harm the health of an overall enterprise, making it less nimble to respond to changes in the marketplace and its overall environment.
Let me illustrate how we applied good process from a recent client experience.
I recently worked with a member-based organization (I'll call it MBO here) to rewrite their bylaws. Our task was to simplify their governance, remove redundancies and inconsistencies, and streamline the overall organization. A previous committee had charged the current working group with deciding what needed to be in the bylaws, and what needed to be shifted to other documents – and what needed to just be disposed of. So we dug in.

A change in governance of any organization is highly political, and this organization was no different. There were many challenges to be overcome for a successful conclusion that did not cause harm to MBO itself. Here are a four of the most significant challenges: