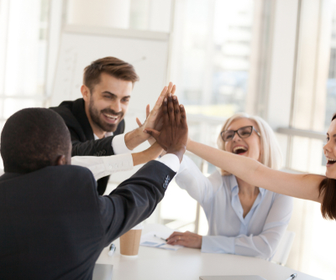 If you're anything like me, the term "teambuilding exercises" strikes you with some level of dread or shame.
I mean, trust falls are so 1999, right?
I used to hate teambuilding exercises - the icebreakers, the "get to know you" stuff. The interpersonal stuff always felt a little forced and embarrasing.
What's the point of them anyway?
Maybe it's just because the boss likes them.
Plausible. That could make sense of a lot of the exercises teams go through.
But what if there are ways of doing teambuilding that could actually help us enjoy our work, and those we work with, better? What if those things could make us more productive and not just by putting in more hours? Would it be worth it to try something like that?
I'm excited to share an opporutnity with you that could help you build your team:
Improve interpersonal dynamics
Break through stuck points
Re-shape roles
Increase productivity
Interested?

The L M Thomas Group is offering Teambuilding events in collaboration with Brainstorm Escapes, a dynamic, exciting escape room experience in downtown Champaign, Illinois.
Participants spend an hour (or less!) in one of Brainstorm Escapes' rooms, while we observe how the team interacts with - and during - the escape room challenges.
We then spend some time debriefing the team - helping them discover some of their underlying dynamics in a non-work environment that can help them work better together.
We are happy to follow up with teams later on to help the discoveries stick.
Learn more about Brainstorm Escapes Team Building here, and book today!
Curious about how this might work in your organization? Fill out the form below, or give us a call. We look forward to talking with you!